What is the best place for you?
Omaha is a city in Douglas County, Nebraska. As of the 2014 census, the city population was 446,599. According to the United States Census Bureau, the city has a total area of 115.7 square miles. An elevation is 1,060 feet (323.08 m) above sea level. The population density was 3,860 people per square mile. The median age was 34.2 years (Nebraska state median age was 36.1 years)…
know more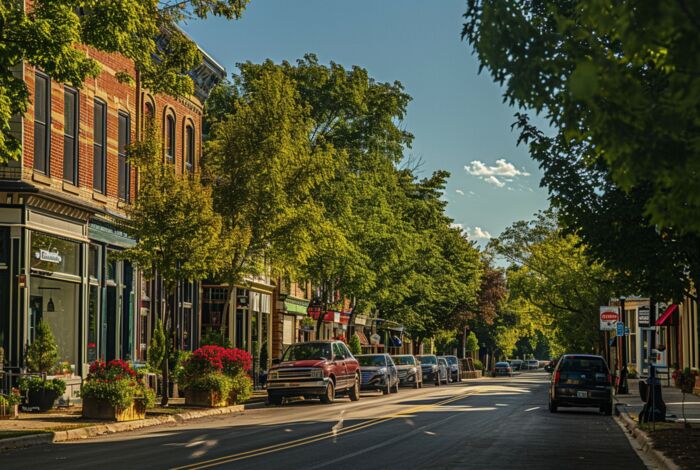 What's trending now in the market
Three Things to Understand About Unemployment...

by

The KCM Crew

on 2020-06-04 at 5:00 AM

Tomorrow morning the Bureau of Labor Statistics will release the latest Employment Situation Summary, which will include the most current unemployment rate. It will be a horrific number. Many analysts believe unemployment could be greater than 20%. These numbers represent families across the nation that are not sure when (or if) they will return to

Is it Time to Sell Your Vacation Home?

by

The KCM Crew

on 2020-06-03 at 5:00 AM

The travel industry is one of the major sectors that's been hit extremely hard by the COVID-19 pandemic. Today, it's hard to know how long it will take for summer travelers to be back in action and for the industry to fully recover. Homeowners who rent their secondary properties on their own or through programs

Home Prices: It's All About Supply and Demand

by

The KCM Crew

on 2020-06-02 at 5:00 AM

As we enter the summer months and work through the challenges associated with the current health crisis, many are wondering what impact the economic slowdown will have on home prices. Looking at the big picture, supply and demand will give us the clearest idea of what's to come. Making our way through the month of
Zillow data shows owners of vacation rentals are...

on 2020-06-04 at 5:03 PM

Zillow has seen significant increases in listing for furnished rentals and rentals of six-months or less, a sign that Airbnb hosts have pivoted to the long-term rental market as a result of the coronavirus's impact on the tourism industry.

Here's what may be next for businesses skipping...

on 2020-06-04 at 1:14 PM

Commercial rent may be in trouble as businesses struggle to make payments. Heather Long of The Washington Post joins CNBC's Kelly Evans to break down commercial retail rents.

Chairman of McKinsey Global Institute on racial...

on 2020-06-03 at 4:47 PM

James Manyika, chairman of the McKinsey Global Institute, joins "Closing Bell" to discuss what companies can do to address the racial wealth gap.
Homeowners Feel Ready to Sell

on 2018-10-08 at 11:02 AM

77 percent of Americans think that now is a good time to sell a home, a new record high.

Trick or Treat Safety Rules for Homeowners

on 2018-10-08 at 10:56 AM

Using bright outdoor lights, LED lights instead of candles, and friction tape on steps to prevent slips will help make Halloween safer for everyone.

Consumers Care About the Environment

on 2018-10-08 at 10:49 AM

American property owners and communities are more concerned about the environment than ever before, and consumer inclinations for walkable communities and energy-efficient homes are on the rise.
I know everything about Real Estate. Contact Me!