What is the best place for you?
Omaha is a city in Douglas County, Nebraska. As of the 2014 census, the city population was 446,599. According to the United States Census Bureau, the city has a total area of 115.7 square miles. An elevation is 1,060 feet (323.08 m) above sea level. The population density was 3,860 people per square mile. The median age was 34.2 years (Nebraska state median age was 36.1 years)…
know more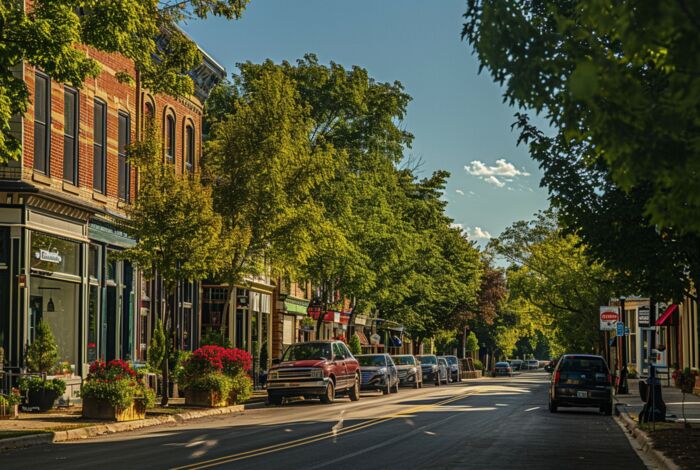 What's trending now in the market
2020 Homebuying Checklist

by

Caety James

on 2020-01-24 at 5:00 AM

Some Highlights: If you're thinking of buying a home, plan ahead and stay on the right track, starting with pre-approval. Being proactive about the homebuying process will help set you up for success in each step. Make sure to work with a trusted real estate professional along the way, to help guide you through the homebuying steps specific to your area.

The #1 Reason It Is Difficult to Find Your Dream...

by

Caety James

on 2020-01-23 at 5:00 AM

The headlines in real estate today all revolve around one major point: there is a shortage of homes available for sale. Price appreciation is accelerating again because there is a shortage of homes available for sale. First-time buyers are taking longer to purchase a home because there is a shortage of homes available for sale

How Buyers Can Win By Downsizing in 2020

by

Caety James

on 2020-01-22 at 5:00 AM

Home values have been increasing for 93 consecutive months, according to the National Association of Realtors. If you're a homeowner, particularly one looking to downsize your living space, that's great news, as you've likely built significant equity in your home. Here's some more good news: mortgage rates are expected to remain low throughout 2020 at
The Supreme Court could upend consumer financial...

on 2020-01-24 at 4:45 PM

The Supreme Court is hearing a case about the future of the Consumer Financial Protection Bureau, and justices may rule the agency to be unconstitutional. That would throw the status quo into disarray.

Start-up Bungalow is taking homes and making them...

on 2020-01-24 at 10:11 AM

Co-living is one of the fastest growing segments in residential real estate. One start-up is taking the idea to big suburban homes. CNBC's Diana Olick reports.

Start-up Bungalow brings new twist to living with...

on 2020-01-24 at 9:22 AM

Bungalow, a barely 3-year-old co-living company, rents private bedrooms in large, suburban and urban homes. Tenants can use all the common areas, which Bungalow furnishes – fully equipped kitchens, living rooms with sofas and flat-screen televisions, as well as dining tables and general decor.
Homeowners Feel Ready to Sell

on 2018-10-08 at 11:02 AM

77 percent of Americans think that now is a good time to sell a home, a new record high.

Trick or Treat Safety Rules for Homeowners

on 2018-10-08 at 10:56 AM

Using bright outdoor lights, LED lights instead of candles, and friction tape on steps to prevent slips will help make Halloween safer for everyone.

Consumers Care About the Environment

on 2018-10-08 at 10:49 AM

American property owners and communities are more concerned about the environment than ever before, and consumer inclinations for walkable communities and energy-efficient homes are on the rise.
I know everything about Real Estate. Contact Me!