What is the best place for you?
Omaha is a city in Douglas County, Nebraska. As of the 2014 census, the city population was 446,599. According to the United States Census Bureau, the city has a total area of 115.7 square miles. An elevation is 1,060 feet (323.08 m) above sea level. The population density was 3,860 people per square mile. The median age was 34.2 years (Nebraska state median age was 36.1 years)…
know more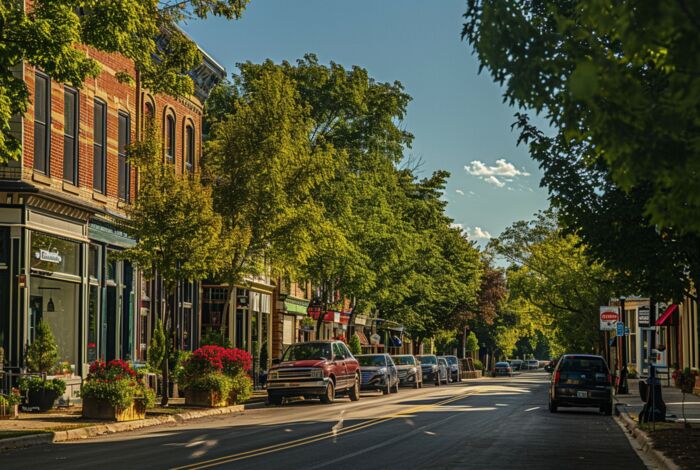 What's trending now in the market
The Cost of Renting vs. Buying a Home...

by

Shannah Ferrante

on 2019-11-15 at 5:00 AM

Some Highlights: Historically, the choice between renting and buying a home has been a tough decision. Looking at the percentage of income needed to rent a median-priced home today (27.7%) vs. the percentage needed to buy a median-priced home (17.5%), the choice is clear. Every market is different. Before you renew your lease, find out if you can put your housing costs to work by buying a […]

This is Not 2008 All Over Again: The Mortgage...

by

Shannah Ferrante

on 2019-11-14 at 5:00 AM

Some are afraid the real estate market may be looking a lot like it did prior to the housing crash in 2008. One of the factors they're pointing at is the availability of mortgage money. Recent articles about the availability of low-down payment loans and down payment assistance programs are causing concern that we're returning

Buyer Demand Growing in Every Region

by

Shannah Ferrante

on 2019-11-13 at 5:00 AM

Buyers are out in full force this fall, increasing the demand for homebuying in all four regions of the country. According to the latest ShowingTime Showing Index, "Home showing activity was up again nationwide with a 4.6 percent rise in traffic, as the traditionally slow fall season began with a marked boost in buyer interest."
Homeowners Feel Ready to Sell

on 2018-10-08 at 11:02 AM

77 percent of Americans think that now is a good time to sell a home, a new record high.

Trick or Treat Safety Rules for Homeowners

on 2018-10-08 at 10:56 AM

Using bright outdoor lights, LED lights instead of candles, and friction tape on steps to prevent slips will help make Halloween safer for everyone.

Consumers Care About the Environment

on 2018-10-08 at 10:49 AM

American property owners and communities are more concerned about the environment than ever before, and consumer inclinations for walkable communities and energy-efficient homes are on the rise.
I know everything about Real Estate. Contact Me!